We'd like to invite you to take advantage of our LATEST SALE OR PROMO as our way of saying WELCOME!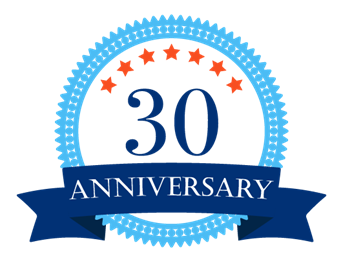 With thousands of genre titles available and more coming in daily, we're sure that we have have just what you need... whether it's horror, gore, mondo, sleaze, bizarre, WIP, classic horror and sci-fi, or just plain hard-to-find films from all over the world. We've been serving members from around the globe for over 30 years and have the same management, owners and staff since day one....
Our members enjoy great service, a huge selection and the best prices ANYWHERE!
Unlike most current competitors we do publish a print catalogue and also offer print updates every 3-4 months. If you'd like to have our current catalogue mailed directly to you and sign up for print updates, we are offering FREE catalogues to all new members who place any size order OR click here to order a catalogue.
---

NOT SURE WHERE TO START?
Our online catalogue and consolidation is a great place to begin! Click here for a peak....
Pricing & Shipping info? Click here....
Contact information? Click here...
---

MORE ABOUT VIDEO SCREAMS:
DCS Video Screams specializes in rare and out-of-print films from around the globe.
We offer archival prints of THOUSANDS of films as well as thousands of collectible genre factory pre-record VHS, laserdiscs, DVDs, rare posters, books, magazines, comics and more through our Collectors Clearance Catalogue.
With over 30 years of service to collectors worldwide, our award winning service, selection and quality is unbeatable.
Our mission? To seek out and offer the rarest, wildest, best genre films at the most affordable prices– GUARANTEED
We also offer a wide variety of transfer, archival and conversion services. We can archive your LPs and cassettes to CD, convert foreign VHS or DVD formats to U.S. formats (and vice versa), or simply transfer your home movies to DVD and preserve your memories for a lifetime.
We stand behind our quality and service. If we acquire a better print of any title previously listed, we'll send an "upgrade" to all members who return the old print– FREE! (some restrictions apply)
All titles listed in our main catalogue are available in both VHS and DVD-R format. These are archival prints – NOT factory "pre-records".
Archival prints are mastered from original masters and out-of-print film prints from International and unreleased sources. If you are looking for mainstream easily available films- we're not for you....If however you are looking for rare and hard-to-find horror genre films from all over the world, then you've come to the right place!!
All archival prints include either a black cardboard slipcase for VHS or a paper sleeve for DVD-R.
Color Box Art (created by us using promo and/or poster prints/lobby cards) is available for titles listed with a "BA". This includes collector's cases.
We ship all orders via USPS (US Postal Service) PRIORITY MAIL. (INTERNATIONAL AIR MAIL for all International and Canadian orders). We don't ship using the less expensive Media Mail– it is simply too unreliable.
Looking for rare and out-of-print factory tapes, dvds and laserdiscs? Check out our Collectors Clearance Catalogue online or request one for FREE with any order (or send 10 first class stamps with your request).
We also have hundreds of rare genre posters, books, magazines, comics and collectibles listed.

Need more reasons to choose Video Screams?

BEST VALUE: We offer the best value period. With our every day low prices, Bulk Rate deal AND monthly online specials. We offer significant savings every day of the year.
SELECTION: With over 30,000 titles and more coming in every day– you won't find a larger selection anywhere!
SECURITY AND PRIVACY: SSL secured website. We'll NEVER sell, rent or share your personal information.
SERVICE: Our customer service is top rated.

---
---